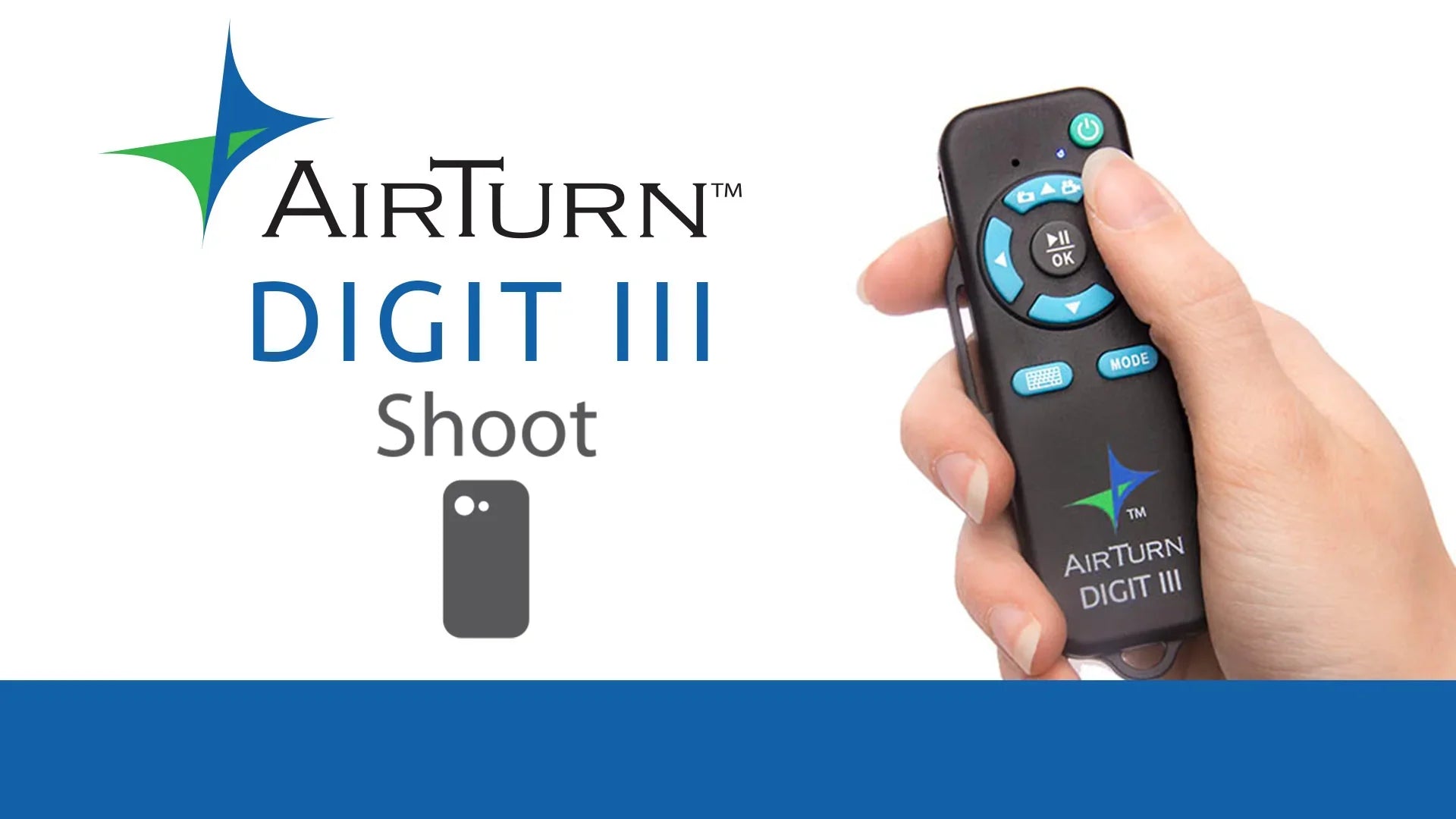 AirTurn Digit III: Your Mobile Video and Photo Assistant
How many times have you needed set-up your phone or tablet to take a photo or video and have had no good solution? How many group photos have just never happened because there was no way to take the photo? The AirTurn Digit III is distinguished by its multi-functionality and ability to complete many different tasks, but more than that, its ability to complete tasks like taking photos and videos exceptionally well.
Group Photos
Think back to all the times you've had to stop someone for a group photo of your friends and the stranger aimlessly takes a photo and it ends up looking awful. Or even worse, when there is no one else around to take a group photo and someone has to sacrifice themselves to take it for the group. With the Digit III you never have to worry about leaving someone out of a group photo. Get the exact shot that you want every time and you can even be discrete about the Digit III so it doesn't show up in the photo!
DIY Music Videos
With devices like the Digit III, the do-it-yourself artists are able to take their creations to a new level of production. Making a music video for yourself has never been so easy. Set up your device in a few unique locations, capture yourself playing with the Digit III, then share it online!
Be Your Own Photographer
For those who like to get out and hike and adventure solo, the Digit III can be the ultimate photography companion. The Digit III stays connected and works even from several feet away. This allows you to set up your phone, walk across a stream, and take a photo from the other side to better capture your journey!
Vlogging Made Easy
Have you ever wondered how famous YouTuber's always get their compositions looking so perfect? We found that constantly getting up to start, stop, and check recordings takes away from developing a great composition. The Digit III allows you to stay in the frame and adjust your composition and do all your recording without having to get up. The Digit III makes Vlogging easy!
Record Lectures
Recording lectures is necessary for online teaching professionals and can be a great tool for self-evaluation. Using the Digit III to conveniently record lectures allows for you to stay fully focused on your class and content.
Utilize Your goSTAND, BOOM, and MANOS
With the help of your goSTAND, BOOM, and MANOS, you can take your mobile video and photo to new heights. Get amazing panning shots by recording with your Digit III and moving your device with the end of your BOOM stand. Your followers won't believe you took the video on your iPad!
Even try detaching your BOOM and MANOS and using them as a selfie stick! Capture any moment, and do it without using a self timer by using the Digit III to trigger the camera.
How it Works
This versatile Bluetooth remote can connect to your phone, tablet or computer to complete an impressive multitude of functions. The Digit III comes with 5 different modes which assign its 6 buttons with unique commands specific to your device. It also has firmware that can be updated for the possibility of more commands! Anything from biking, performing, practicing, vlogging, reading, photographing or driving can be made easier with the Digit III at your fingertips.
---