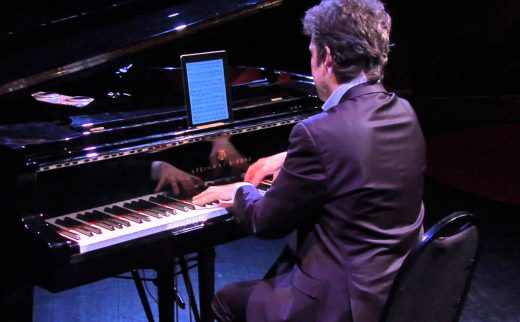 Pianist Sam Haywood Demonstrates AirTurn At TEDxAsheville
TED (Technology Entertainment and Design) is a series of world renowned conferences based on the mission to disseminate "ideas worth spreading". Past speakers have included Bill Clinton, Al Gore, Bill Gates, Jane Goodall, and several Nobel Prize winners. The TEDx Talks are locally organized events based on the spirit of TED and designed to foster dialogue at the community level. Here, at a TEDx event in Asheville, North Carolina, classical pianist Sam Haywood gave a demonstration of his use of technology in performance, using an iPad to read sheet music, and an AirTurn BT-105 to turn the digital pages on his iPad hands free and wirelessly.
Recently, Haywood collaborated with famed violinist Joshua Bell in a recital at Carnegie Hall, and his use of the iPad and AirTurn was noted by The New York Times.
---