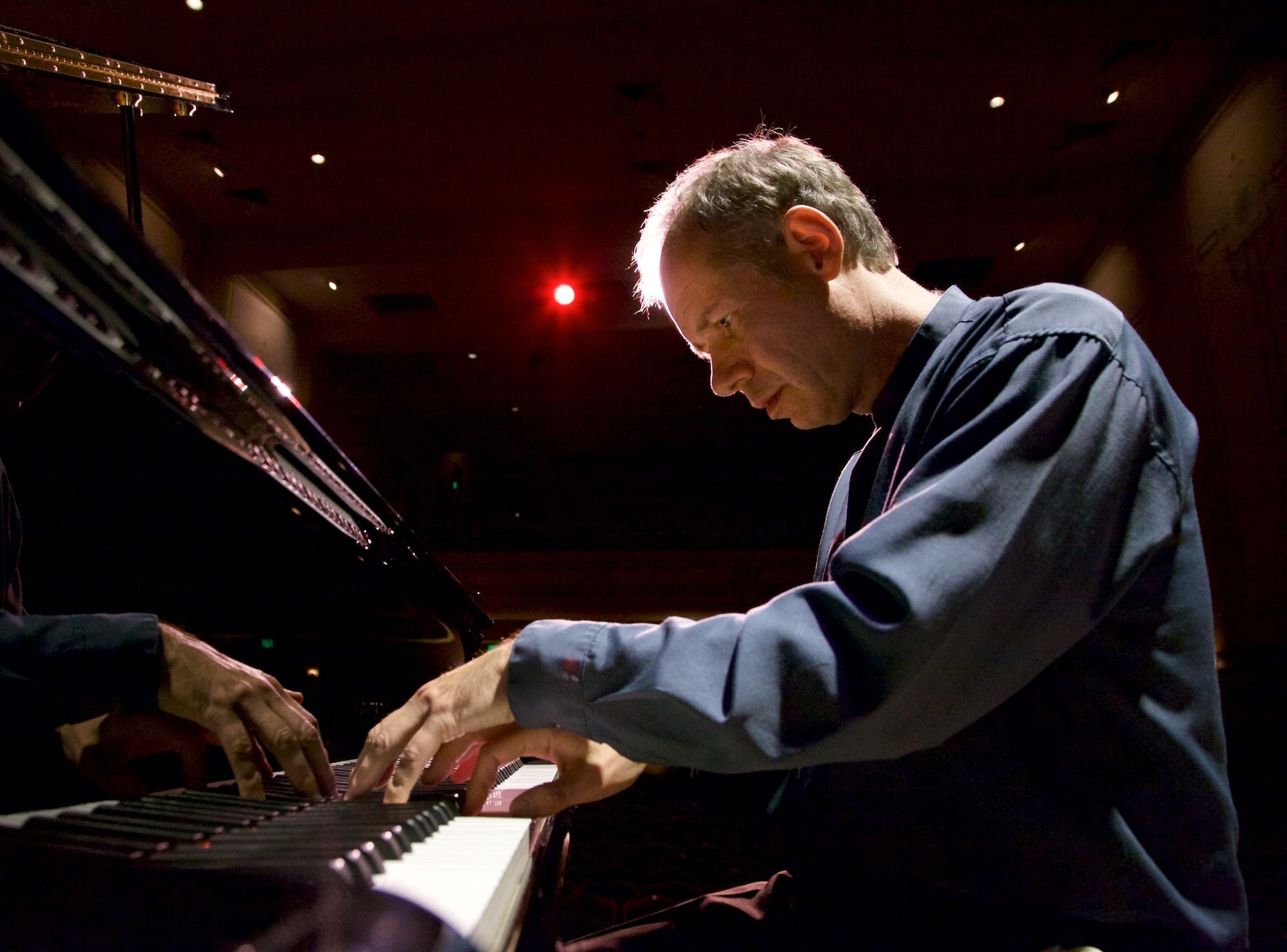 Pianist, Gary Schmidt Talks AirTurn and Announces New CD
My AirTurn PED has been a Godsend for me. I use it in combination with my Ipad Air and the ForScore music score app. I am often giving a classical piano concert but the longstanding tradition for classical pianists is that all music be performed memorized. However that requires a huge amount of extra investment in time and energy not to mention exponentially increasing the pressure of live performance wondering how your memory will hold up, especially as I am getting older! By using the AirTurn PED I am able to perform much better because now the pressure of worrying about my memory is taken away resulting in a much better overall performance. I have discovered that audiences don't mind it all that I use one. Most of the time they are unaware of it even being there, unlike having a person turning pages which is so distracting both for the audience and performer.
Another benefit is that I also feel more free to play certain pieces. For example, Baroque contrapuntal music such as fugues can be very taxing on the memory with no room for error when performing so I would tend to avoid performing these kinds of pieces before. Or I might have avoided performing longer pieces that I might not necessarily have wanted to add to my official repertoire. An example might be Rhapsody in Blue of Gerswhin. Audiences love that piece but it is about 20 minutes long and complex. I was able to learn it in a relatively short time and perform it live because of the AirTurn PED
Of course I also use it many other ways. For live gigs it is great just to be able to create your set list of pop tunes and just let your foot do the work of turning the pages on the AirTurn PED. In the recording studio of my last album at Imaginary Road Studios with the legendary Will Ackerman as producer, I was able to use it without having to ask for a page turner for my piano scores. Sometimes I use it when leading music with my guitar as of course you can turn pages and play the guitar at the same time!
Overall it is just made my life as a full time performing musician that much easier and more successful. I now play more music and play it better!
Gary Schmidt's BIO:
I grew up in Quebec, Canada and at an early age declared to myself that I would be a pianist when I grew up.  Since piano lessons were not readily available in my rural area I was mainly self taught immersing myself in listening to the wonders of classical piano music and following the printed music.  Later I was fortunate to study piano at both Tyndale College and the Royal Conservatory of Music in Toronto.  Over the years I have had the privilege of playing piano in many venues including some in Canada, Europe, and most recently, Mexico.  I have also been fortunate to play piano for many special events in places like the Denver Country Club, The Governor's Mansion, the Stanley Hotel and the Rialto Theater in Loveland as well as having been chosen as the featured Colorado Front Range musician for the recent TedX events. And a recent update: Was invited to play at Carnegie hall in October 2015 to perform two of my original piano pieces for an awards ceremony for New Age/Ambiant piano writings. What an honor!
Gary Schmidt's piano compositions clearly reflect his knowledge of and appreciation of classical music. His technique is refined and his ability to move between classical influences and his own distinctive melodies is seamless.  LANDSCAPES of the HEART is a marvelously successful tour de force of heart and mind; emotionally evocative and rewarding and is an important contribution to the evolution of contemporary piano and should not be missed.  - Will Ackerman
Check out Gary's website HERE
---