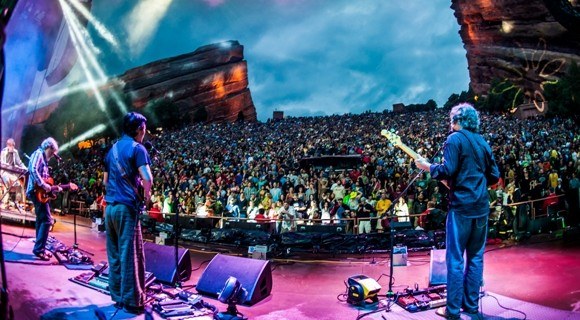 Kyle Hollingsworth from String Cheese Incident & His New MANOS Mount & goSTAND
Kyle Hollingsworth is an American rock keyboard player best known for playing in The String Cheese Incident. Kyle sings and plays electric piano, Hammond organ, clarinet, synthesizer and accordion. He also has his own project called the Kyle Hollingsworth Band.
After meeting up with him at a festival in Denver, CO we set him up with a MANOS Mount & goSTAND for his set lists. You can tell by his excitement that we brought him something he needed. He liked it so much that he brought the MANOS Mount & goSTAND to Red Rocks Amphitheater the following night. He was nice enough to send us a picture of his setup with The String Cheese Incident during soundcheck.
You can check out The Kyle Hollingsworth Band HERE.
---