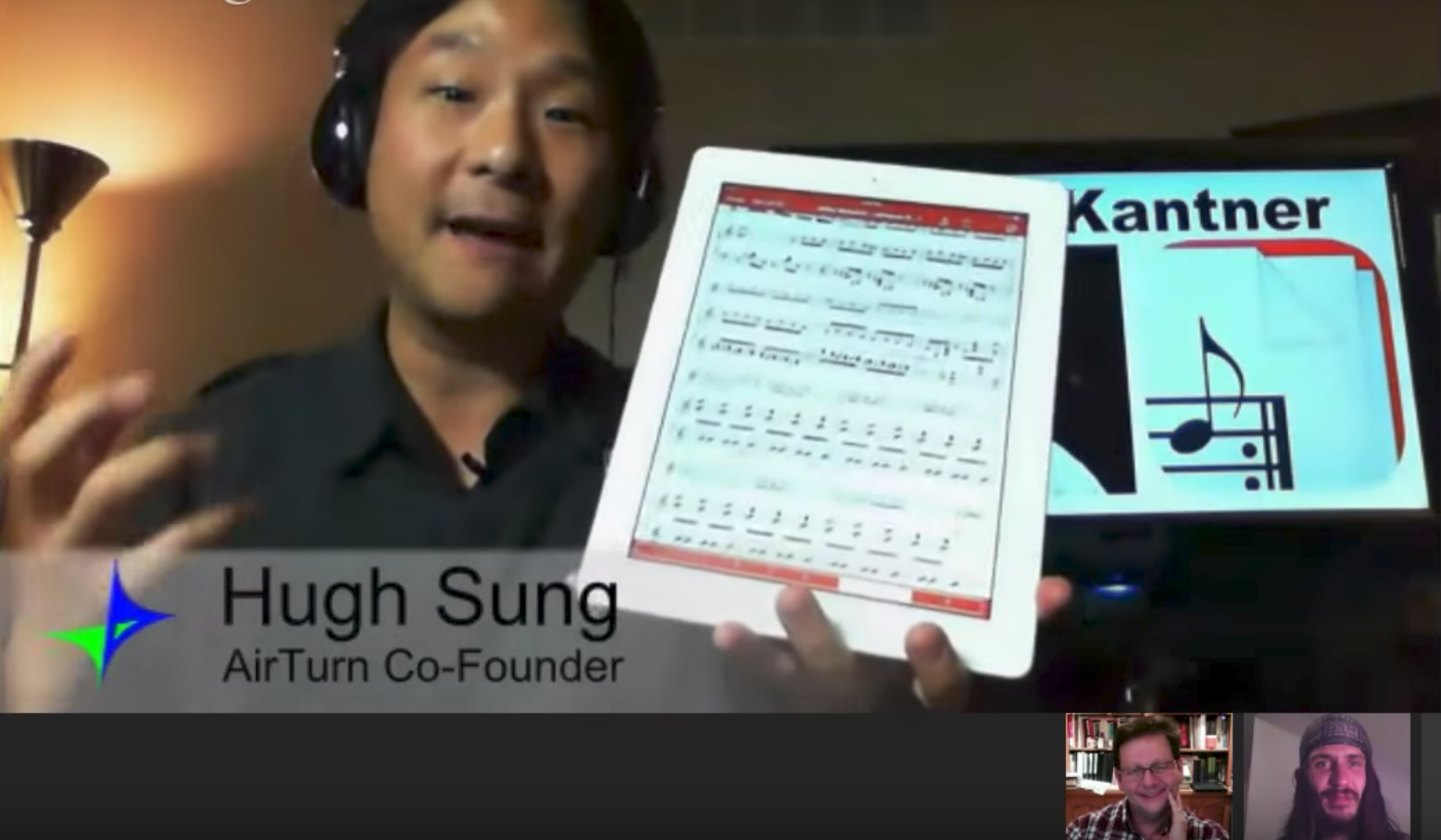 Interview with Scott Kantner, Developer of NextPage - Episode 7
Special Guest: Scott Kantner, Developer of NextPage
Scheduled Air Date: Saturday, November 16, 8 pm EST
Hosts: Hugh Sung and Michael Bode
Featured App: NextPage for Sheet Music
Scott Kantner is the founder of OnStage Technologies, whose sole purpose is to use technology to help musicians perform better. Scott is a classically trained pianist who discovered the hassles of paper music at a very early age. After years of dreaming and countless napkin drawings of ways to use PCs to eliminate the paper, Scott knew the time had finally come when Apple announced the first iPad. NextPage development was well underway as the iPad 1 hit the stores, and the app has been in the App Store since Christmas of that year.
Scott has over 30 years of software development and IT experience. He holds a Bachelors of Science degree in Computing and Information Science from Lehigh University, and has served as a CTO for a IT infrastructure hosting firm he co-founded in 1995.
Scott's musical career has consisted mostly of out-of-the-limelight yeoman's work in accompanying vocalists and instrumentalists, as well as providing color and texture in contemporary praise music on drawbar organ and synthesizers. Currently Scott plays keyboards for his church's worship team, where NextPage and the AirTurn BT-105 serve as essential parts of his rig. He can be reached on Twitter at @scottKantner or via email at scott@onstagetechnologies.com.
---