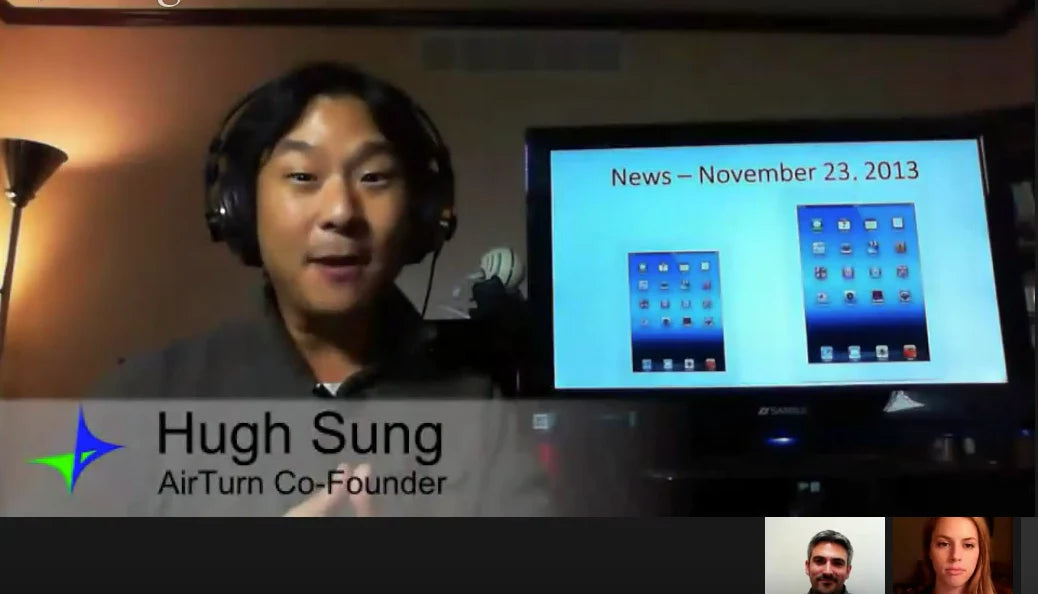 Interview with Ryan Brusuelas, VP of Marketing at 1DollarScan.com - Episode 8
1DollarScan is an amazing service for getting your music library scanned easily and affordably.
Special Guest: Ryan Brusuelas, VP of Marketing and Business Development at zLibro Inc. providing 1DollarScan
Scheduled Air Date: Saturday, November 23, 2013 8 pm EST
Hosts: Hugh Sung and Megan Samson
Featured Website: 1DollarScan.com
1DollarScan History
1DollarScan CEO Hiroshi Nakano's friend had more than 2,500 books in his Tokyo apartment, so he scanned them all into his iPad.
The Book Scanning Business developed in Japan and has grown to be quite popular across the world. As significant inquires grew worldwide we established zLibro Inc. and launched 1dollarscan services at 1DollarScan.com with the proven technological advantages in order to provide the same service here in the US. So far we have been operating for over two years in San Jose, CA where all of our scanning is done. We now have users from all over the world.
zLibro Inc.:
1dollarscan.com is operated by zLibro Inc. The CEO of zLibro is Hiroshi Nakano.
Mission:
Our mission is to help people, small businesses, students / researchers / scholars, and the general public digitize, preserve, archive, and access existing content digitally. We honor the copyright of Publishers and Authors and hope to establish a close relationship to expand the eBook market furthermore. We make everything digital.
What we do:
1dollarscan.com is the most affordable scanning/digitizing service in the world. Through innovative technology solutions and the best practices, we are able to create the lowest priced and most affordable service with the best quality in the business.
Location:
1590 Oakland Rd. B105, San Jose CA 95131
PROMOTION FOR AIRTURN USERS
We normally charged $1 for 100 pages for basic scanning of books and $1 for 10 pages of documents. We used to charge sheet music without an ISBN number as business documents, but we will now count it as a book price, which is 10x cheaper! For anyone who mentions AirTurn or heard about our promotion because of AirTurn, we will just charge the lower price.
---