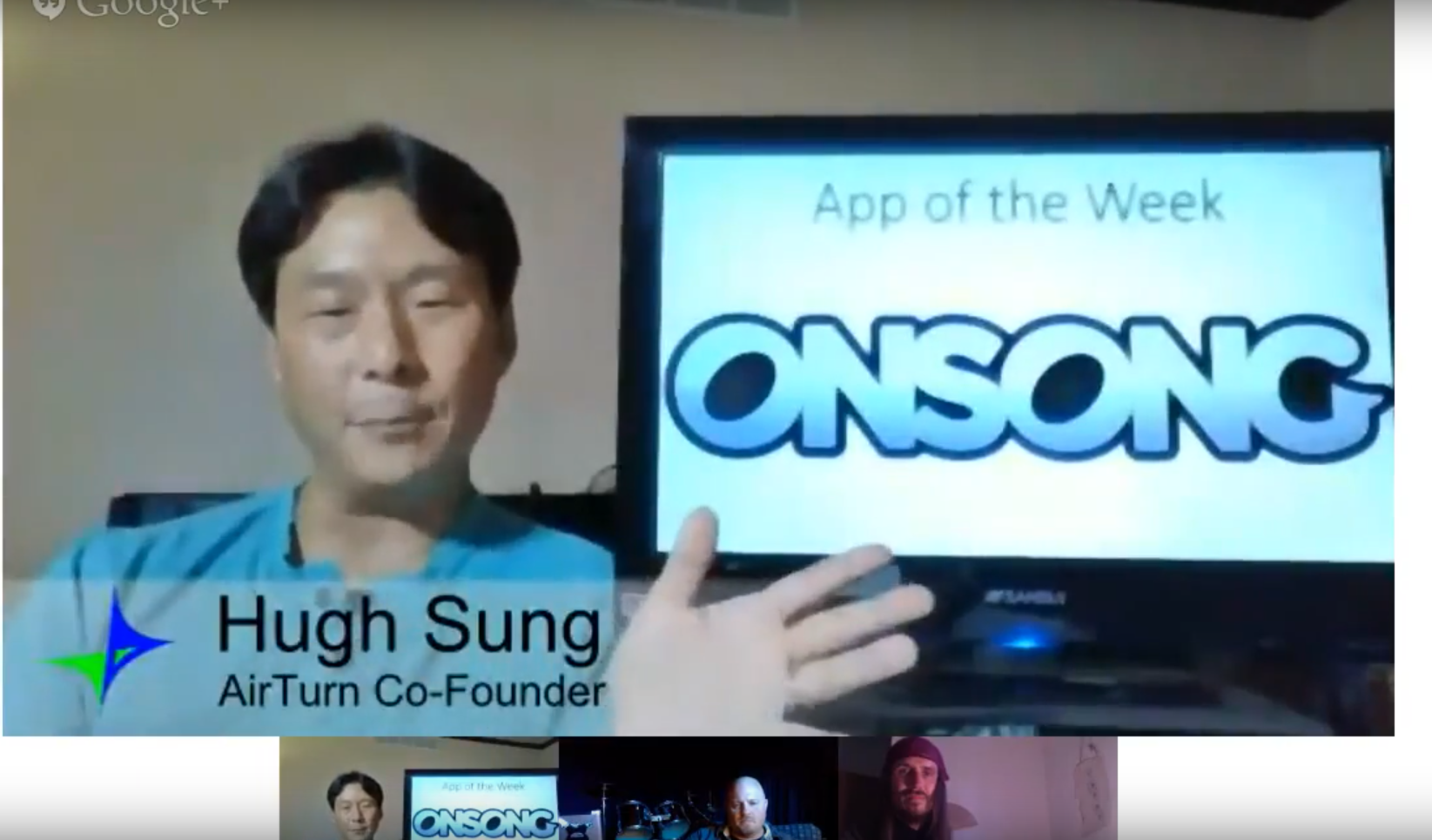 Interview with OnSong Developer Jason Kichline - Episode 1
Hosts: Hugh Sung and Michael Bode Scheduled Air Date: Saturday, October 5, 8 pm EST/7 pm CST/6 pm MST/5 pm PST Featured app: OnSong Special Guest: Jason Kichline, developer of OnSong Join co-hosts Hugh Sung, VP and co-founder of AirTurn, and Michael Bode, AirTurn's Customer Service Specialist, for our very first AirTurn TV broadcast via Google+! This episode will stream live on this page, and will be available for viewing afterwards as an archived video recording.
Show Notes
Click here for a chance to win a free copy of "From Paper to Pixels: Your Guide to the Digital Sheet Music Revolution" by "liking" our Facebook page (www.Facebook.com/AirTurn)
Create your free online surveys with SurveyMonkey , the world's leading questionnaire tool.
---