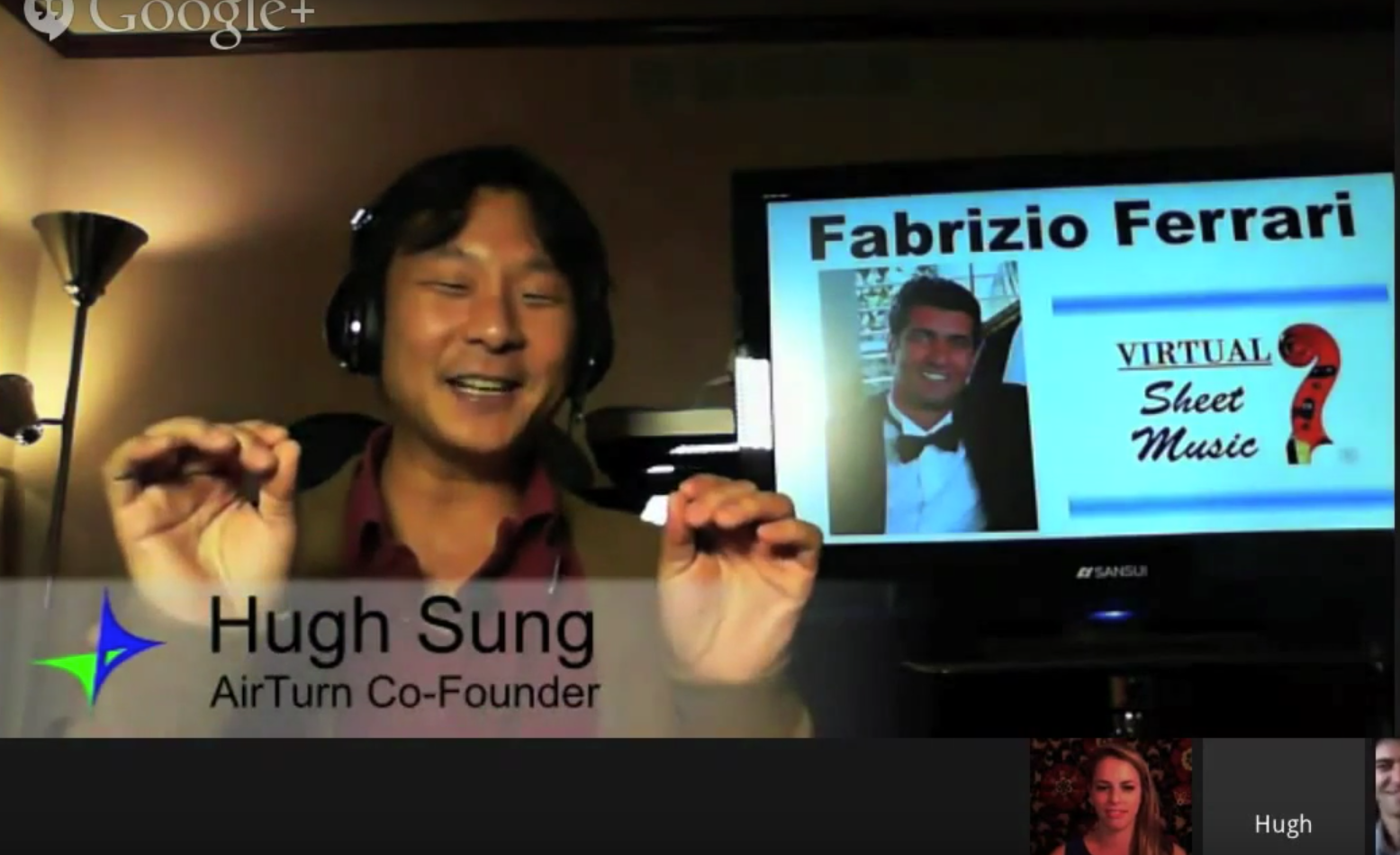 Interview with Fabrizio Ferrari, Founder of Virtual Sheet Music - Episode 6
Scheduled show date: Saturday, November 9, 8:00 pm EST
Hosts: Hugh Sung and Megan Samson
Fabrizio Ferrari, violinist and founder of Virtual Sheet Music, will be our special guest on the show.
Virtual Sheet Music® – Classical Sheet Music Downloads® was founded in 1999 by Maestro Fabrizio Ferrari and Prof. Laura Caldera, with the intent to provide musicians, as well as all music enthusiasts, with the ability to quickly locate any needed sheet music. At a very affordable price, the desired music can
be downloaded from the VSM web site directly to the user's home computer, and subsequently displayed and/or printed. Currently, VSM is the leader in Classical Sheet Music Downloads®, serving over 20,000 users every day, with over
100,000 mailing list subscribers and 30,000 resident Members.
Featured App
Virtual Sheet Music Viewer for iPad
---