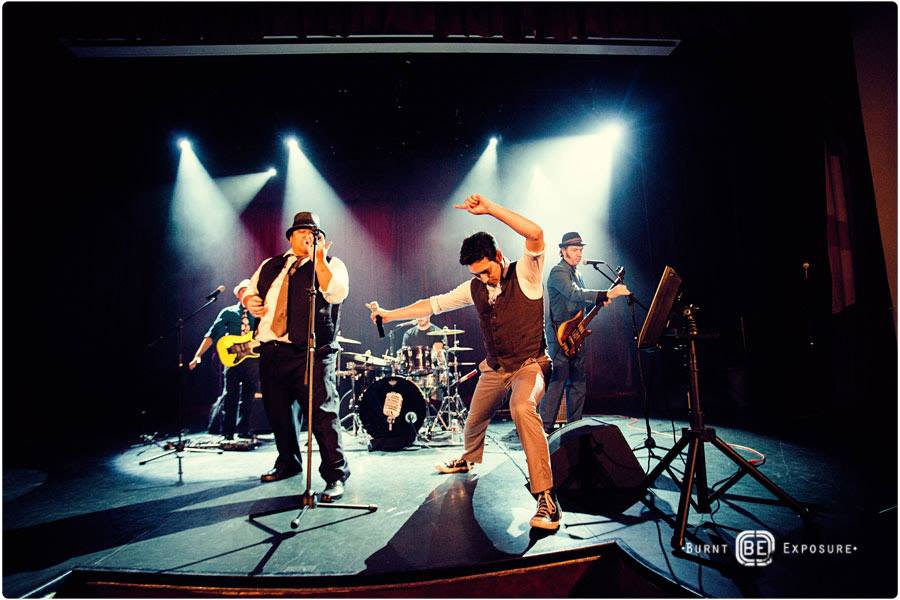 How Do You Casually Encounter Karaoke
Live band karaoke means you're in front of a professional rock band and you're their lead singer. It's like regular karaoke but way better - just pick a song from the list, step up to the microphone, and be a rock star.A lot of "live band" karaoke out there is actually just people playing along to pre-recorded sample tracks, kinda like you're doing regular karaoke next to a guitar player. With Casual Encounter Live Band Karaoke, it's all live, and you can feel the difference!
A huge part of that difference is the control, functionality and freedom of playing songs from a diverse set list with sheet music & lyrics that the whole band can follow. Casual Encounter uses OnSong to organize and display their set list. From there, the band leader can control multiple tablets or display her tablet on a monitor for the whole band to see. With AirTurn's DUO, she can turn pages or scroll lyrics for the entire band and singer to see by a touch of her foot. 
Mr. Rosh Roslin is the lead guitarist and band leader for one Casual Encounter's flagship bands in Los Angles California. Here is a video of Rosh explaining how he uses AirTurn and Onsong at a corporate event for Madison Square Garden Company at the LA Forum. 
---