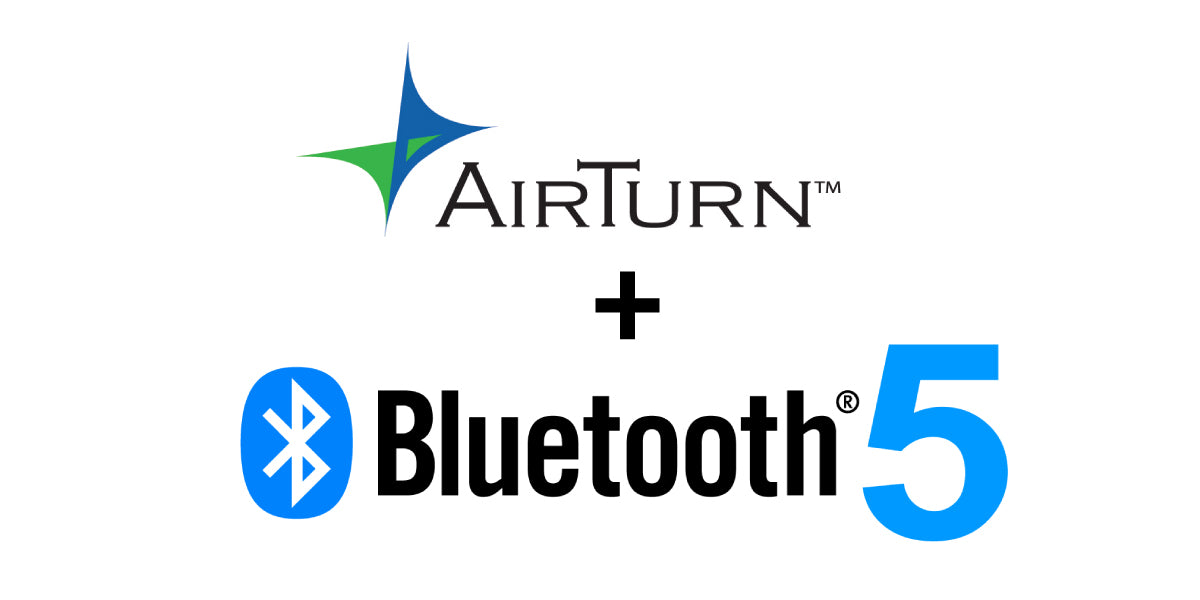 AirTurn Releases Products With Bluetooth 5
AirTurn is upgrading its entire line of Bluetooth pedals from Bluetooth 4 to Bluetooth 5, the newest, fastest and most reliable edition yet.
This upgrade will offer users more power, speed, and range for a more responsive experience. Pedal cases will still be molded from the same high-density polymer, ensuring the same durable and lightweight designs with the best internal technology available today. Device compatibility is not changing, and all products will still work with Bluetooth 4 or higher.
This rollout is beginning with the BT500|S series in April 2022. Stay tuned for further announcements and more product releases with Bluetooth 5 coming soon!
Sign up for our newsletter to get the most up-to-date information.
Click here for the most up-to-date pedal listings.

---