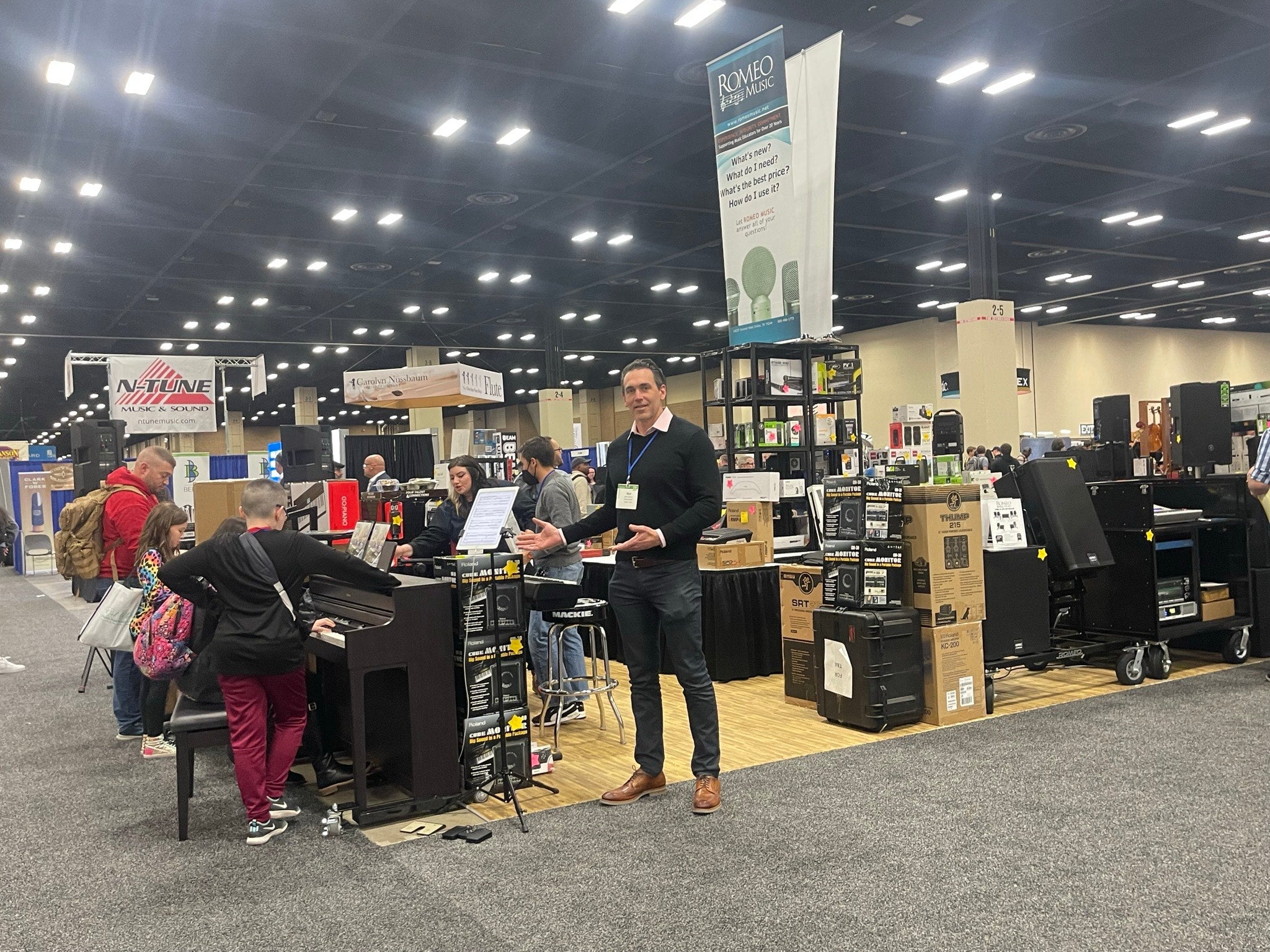 Airturn joins Romeo Music at TMEA trade show to bring cutting-edge technology into the classroom. 
Airturn and Romeo Music are committed to providing the best tech solutions to teachers and students. The Texas Music Educators Association (TMEA) Convention brought together over 11,000 active educators, who shared with us their needs for classroom technology. 
As we showcased our most popular items, the DUO500 Bluetooth pedal, and the TechAssist tablet stand, attendees experienced the learning enhancements that come along with hands-free device control. With applications ranging from presentations and performances to assistive technologies, Airturn products offer greater mobility, easier access to content, and reduced distractions. 
It was evident that the use of hands-free technology in the classroom can help create a more engaging, accessible, and productive learning environment for both teachers and students. We're excited to use the tips and insight gained as we continue to support efforts to empower the next generation of artists and educators with the tools they need to succeed.
Check out Airturn products for the classroom here. 
Learn more about Romeo Music here.
Get more info about TMEA here.
---