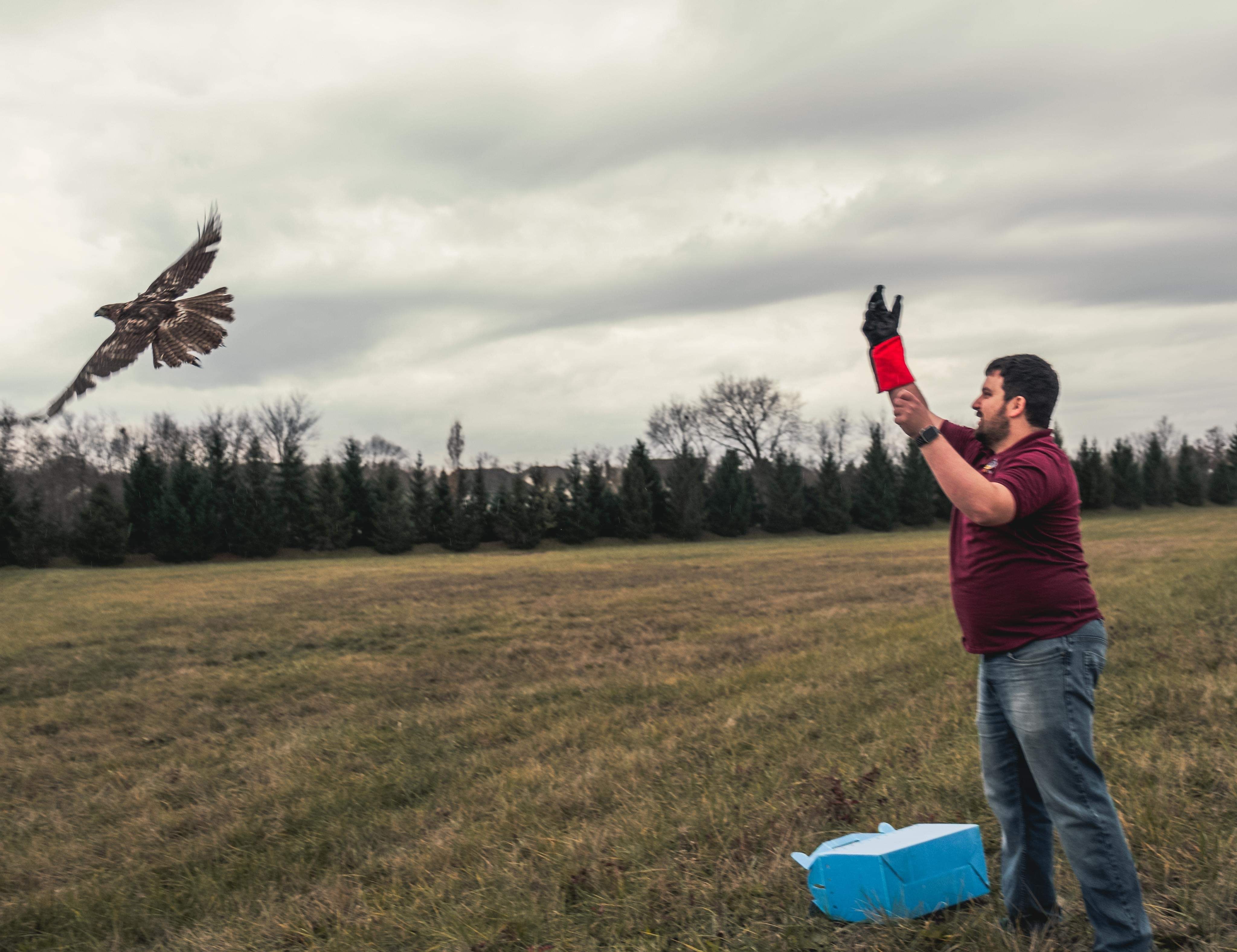 AirTurn Helps Hawk Release
Robby Resnick, from Soarin' Hawk Rehabilitation Center, videos himself releasing a red-tailed hawk back into the wild using the AirTurn DIGIT III.
Soarin' Hawk Raptor Rehab is a non-profit organization that has been serving northeast Indiana for over 20 years. They provide education and rehabilitation efforts in order to preserve the raptor population for the future. You can learn more at https://www.soarinhawk.org/. Volunteer falconer Robby Resnick shared this self-recorded video of his latest hawk release using the AirTurn DIGIT III.
"These releases are a little gorilla in effort. Often we show up on a property and only have a few minutes to set up, release and leave. I needed a remote I knew would be tough and reliable. I also wanted something that I could program extra functions as needed. I haven't had great experiences with the inexpensive remotes you get with the little tripods. I felt it was time for an upgrade and Digit has been just what I need. And small enough to still drop into my glove if I need two hands".
---