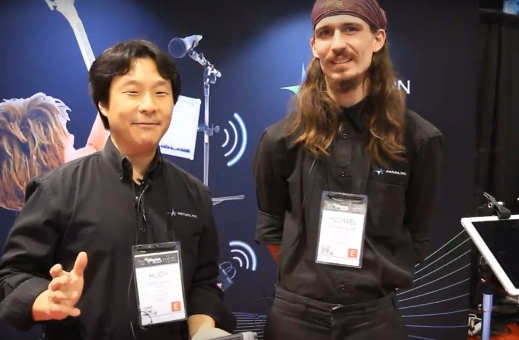 AirTurn at NAMM 2014 - AirTurn TV #15
AirTurn TV hosts Hugh Sung and Michael Bode give a behind-the-scenes look at what it's like to be an exhibitor at the 2014 NAMM Show. NAMM stands for National Association of Music Merchants, and their annual show in Anneheim, California is one of the largest music trade shows in the world.
In addition to announcing new products like the AirTurn TAP for drummers, the Manos Mount universal tablet mount, the PADLOK mount for iPad 4/3/2, and the SMARTLOK mount for smartphones, Hugh interviews OnSong developer Jason Kichline, who gives a look at some of the great new features in the latest version of OnSong, as well as a preview of what's to come later in 2014.
You can learn more about NAMM at http://namm.org
---