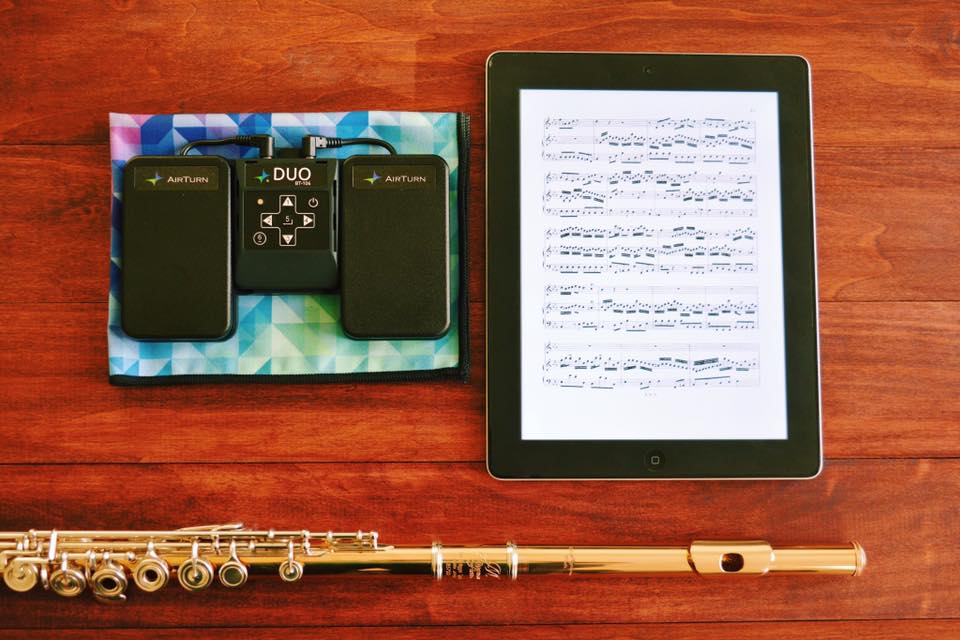 A Flute, an AirTurn Duo and Gina Luciani Walk into a Gig
Flutist Gina Luciani has a diverse career in music that includes recording for film and television soundtracks, live performances, as well as international sponsorships through her prominent social media following. She has collaborated with legendary artists such as Paul Coletti, James Conlon, Danny Elfman, Michael Giacchino, James Newton Howard, Sir Neville Marriner, Ronald Leonard, David Newman, and John Williams. 
Gina has recorded on many projects including Emmy nominated soundtracks  BBC's Planet Earth II, Netflix's Chef's Table, and Showtime's Penny Dreadful. She has also worked on  Warner Bros.Straight Outta Compton, ABC's The Middle, world famous video games League of Legends andHalo Wars 2. Most recently she played on Alexander Payne's new film Downsizing and was the flute soloist on theatrically released Birth of the Dragon and SXSW hit, The Ballad of Lefty Brown. She performed with the Wu-Tang Clan at the Coachella Music Festival was the featured flute soloist on Land Down Under with Colin Hay of Men At Work for ABC's nationally televised Greatest Hits.
 I don't know how I ever lived without the AirTurn DUO! 
---