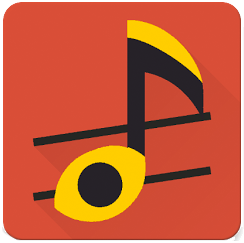 Smart Sheet Music
Smart Sheet Music allows you to turn the pages of your sheet music with head movements, so you will never have to get your hands off the instrument.

If you are a musician you'll probably be tired of having to stop playing your instrument in order to flip the pages of your sheet music. But don't worry! That problem is over.

With this app you'll be able to keep together all your music scores as PDF files or images and to turn the pages with head movements detected with the front camera of your device.
For that magic to happen you only need to place your device on a music stand and stay in front of it, letting the front camera detect your face. Once that happens, you'll see a small face following your head movements. Move your head to the side while looking at the screen until the small face reaches one of the side indicators. Then the page will move. Tilt a bit your body to the side if necessary. In addition, you can also access some pedal-controlled viewers in the settings screen.
---