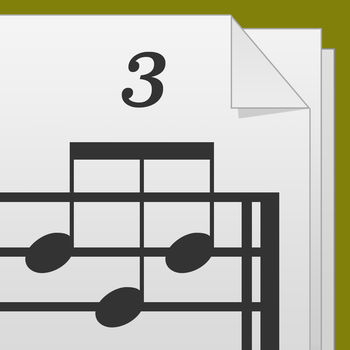 NextPage 3
NextPage is a solution to the challenges of dealing with paper sheet music during live performance. NextPage is an iPad app that will present all of the music in your performance page by page, song by song, in whatever order you wish, and allow you to move between pages by simply swiping or tapping the screen. You can even jump directly to any page within in a song with a single tap!
Imagine how much better you will be able to concentrate on performing when you no longer have to worry about turning to the wrong page, or having the music fall off the stand!
NextPage organizes songs into sets so that there is no need to call up a menu when going from one song to the next. To begin a rehearsal or performance, you simply tap on the set you want to play, and NextPage loads and presents just that list of songs. The idea is to provide the speed and efficiency required for a good playing experience in a live environment. The audience or the band does not want to have to wait on you to get the next song up. With NextPage, the next song is literally on the next page.
In addition to managing the order and displaying your music, NextPage also provides Markup tools that allow you to annotate your music with performance notes, such as fingerings, dynamics, tempo, etc.
---