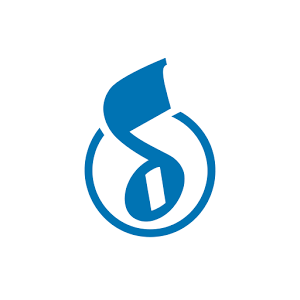 Musicnotes Sheet Music Viewer for Android
Sheet Music on Your Android Tablet or Phone from Musicnotes.com
Never be without your sheet music again. Take your Musicnotes.com sheet music library with you on your Android device instead!
Download this free app from the Android Market, sign in to your existing Musicnotes account, we'll instantly import all of your previously purchased Musicnotes.com sheet music files* so you can display them on your Android tablet or phone.

Or, if you're new to Musicnotes.com, try one of the five free sheet music selections included with the app.
What's New in Version 1.0.7
Support for the AirTurn BT-105 hands-free page turner.
Page animations settings toggle.
Support for 7-inch tablets.
Easier to tap menu buttons.
Performance enhancements.
More Features
Easily import your entire library of Musicnotes.com sheet music and guitar tablature files.*
A new free song every month
High resolution, professional arrangements and engravings.
Built-in type tool to write notes on your sheet music.
Easy page turns: just swipe your finger to flip pages.
Quickly jump to any page.
Zoom in on your notation.
Pen and highlight tools.
Transpose your notation.
Landscape mode support.
Options for different paper types.
Options for different page change methods (swipe or tap).
Includes five free bonus songs: The Entertainer, All the Pretty Little Horses, The Big Rock Candy Mountain, and Prelude in Db Major (Raindrop Prelude).
Access to nearly 200,000 additional pieces through the Musicnotes.com store

* Musicnotes.com offers sheet music in three different file types: Musicnotes Files, Guitar Guru Sessions and Sibelius Scorch. Songs purchased in Guitar Guru format will import the associated tablature notation into the Musicnotes app. Files in Sibelius Scorch format are not currently compatible with the app.
---