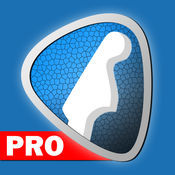 GuitarTapp Pro for Android
Throw away your song books and start jamming with GuitarTapp today! Search and view 500,000+ guitar tabs, chords, ChordPro files, power tabs, bass tabs and drum tabs.
Has autoscroll feature, large chords dictionary with diagrams and variations, save, open and edit tabs on SD card, transpose songs, create setlists, jam along with local MP3's and watch YouTube video lessons. GuitarTapp is the only tab viewer capable of adjusting tabs to fit your screen's width, using the innovative IntelliWrap technique: this eliminates the need to scroll horizontally.
---