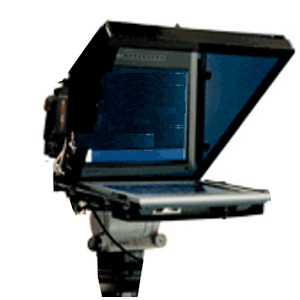 A Prompter for Android
The first and most downloaded free Android prompter, ideal for tablet sized devices!
Intuitive, mirror mode, Ads-free, full screen mode, etc.
Is able to read plain text files (.txt), but you can also edit your text directly in the prompter (Manage text / Edit text), or copy/paste text from applications able to read other text formats.
Remote control through Bluetooth available. WARNING: Two devices needed, so you'll have to buy the Bluetooth option twice (reading the comments, it don't seems obvious to everyone....)
WARNING (bis): If you chose two different screen sized devices, it's obvious that the displayed text won't be the same.
Choose your text file (".txt"), characters size, scroll speed rate, white chars on black background or black on white...
And all you'll need will be to look as confident as TV journalists ;-)
Want to help translate in your language? Connect tu www.monacodevdroid.com (thanks!)
Note: After installing, the app will appear as "Android Prompter".
---